Hello fellow classmates!
Today
K
is for
K
itchen and Earthy
K
runchiness
I have put together a list of
K
's in my
K
itchen and on my
K
omputer that I just love and can't live without!
Kelly the Kitchen Kop has one of the most amazing and informative blogs on the internet when it comes to

Healthy Cooking, Traditional Food, Vibrant Health – Busting "Politically Correct" Health & Nutrition Information

I can't say enough good things about Kelly and her quest to find out the truth. She has a weekly carnival called Real Food Wednesday - I think that I followed a link from there to AlphabeThursday. Kelly talks about making Kefir Pop and Kimchi (see below for kimchi's own bullet point).
Katie at Kitchen Stewardship has another wonderful blog. She is a young Mom is sharing with us not only her findings on healthy eating and living but also sharing how it affects her spiritual life about loving God and serving her family. Her Martha and Mary moments are my favorite. Katie also talks about Kefir Water - what is it and do you really want to drink it? YES!
Kombucha — the fizzy, mildy sweet and tart, health drink that works wonders detoxifying our bodies. From Food Renegade's site. She used this yummy drink to beat a Dr. Pepper habit!
Kiwi - a super fruit that is so unbelievably sweet and yummy. It even comes in its own bowl. Is that how you eat them??? Cut a small bit from the top and then eat with a spoon. Some weird people (excuse me if this is you) eat the whole thing skin and all, they rub off the furries.
Ketchup - how could we live without ketchup, we put it on our fries, cheese toasties, hot dogs, hamburgers, dip our chicken, pork chops in it. It is practically its own food group. Have you ever considered making your ownKetchup???
Key limes as in key lime pie - oh the glorious yumminess of key lime pie. Here is a super easy recipe.
Kale - I cook kale in water until wilted then I blend it and put it in ice cube trays and freeze. I then pop out the cubes and put in bags in the freezer. I add kale cubes to tons of things - soups, spaghetti sauce, smoothies (I promise no one will know) cakes, meatloaf - really anything that is a mix of a bunch of things. Try it - it is great way to get this super food in. I also do this with spinach and squashes of all types.
Kittens - hey how'd kittens get in the kitchen? Check out this adorable vlog post in which Chief Pik (the kitten) prepares pumpkin for freezing. Really well done and adorable.
Kaysers - hey that is us! Krazy Kooky Keen and Kind! I love my Kids!!!!!
Kangaroo -Yep in this internet age we live in you can order Kangaroo from here and cook it up. They suggest med/rare. I am not sure I want to eat Kanga or Roo but with Joe's allergies I am not opposed to trying it someday. The distance it travels (imported from Australia) doesn't seem like a very green way to get meat so I guess I will wait until it is grown in America.
Kimchi - Korea's national side dish! It is a fermented cabbage dish full of lovely enzymes. I have only had it a couple of times but it really ups the nutritional content and deliciousness of lots of different meals. It is definately SPICY!! Love that Kimchi dot com!
sauerKraut - last but certainly not least is humble sauerKraut. But it can be pretty and economical to make I found a recipe for Spicy Pink and Purple SauerKraut at the blog Healthfoodlover that I am going to attempt, it is just so pretty!!!
Blessed Easter to all those who celebrate the Resurrection of Christ the King!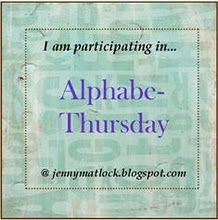 I am also posting this to another great carnival
Food on Fridays
by Ann
K
roeker. Lots of great food links.